Are you looking for help in removing links from your new wooden watch?
Our guide below will give you the best advice on adjusting links so you can start using your watch in no time.
If at any point you struggle please do reach out to us or contact your local watch specialist. You will be glad to know that all of our watches come with a removal tool, if you have misplaced yours get in touch for a replacement.
Watches will often indicate with arrows which way pins should be removed. Ensure you push from this way to remove a pin. If you don't have any arrows then follow the below method ensuring you have the watch the correct way around (as if it was on your wrist).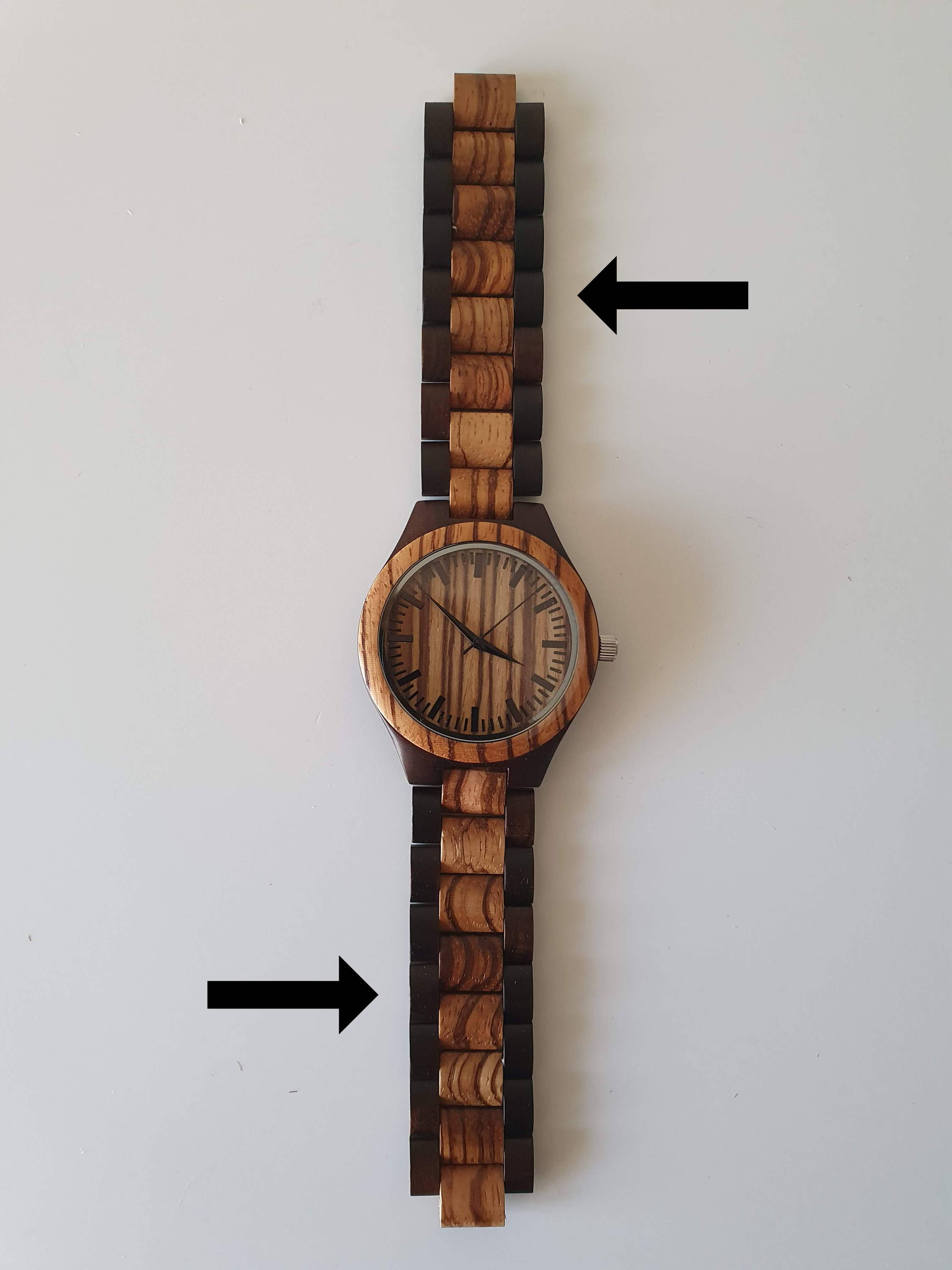 Pop the watch into the link removal tool and align up the push-pin tool. Gently twist the tool around until you feel it removing the pin. If there is tension do not continue to twist as this will break the push-pin tool or link. We recommend to apply some pressure to the bracelet as shown below to prevent any unnecessary twisting. Ensure that the pin can exit clearly without catching any plastic parts of the adjustment tool.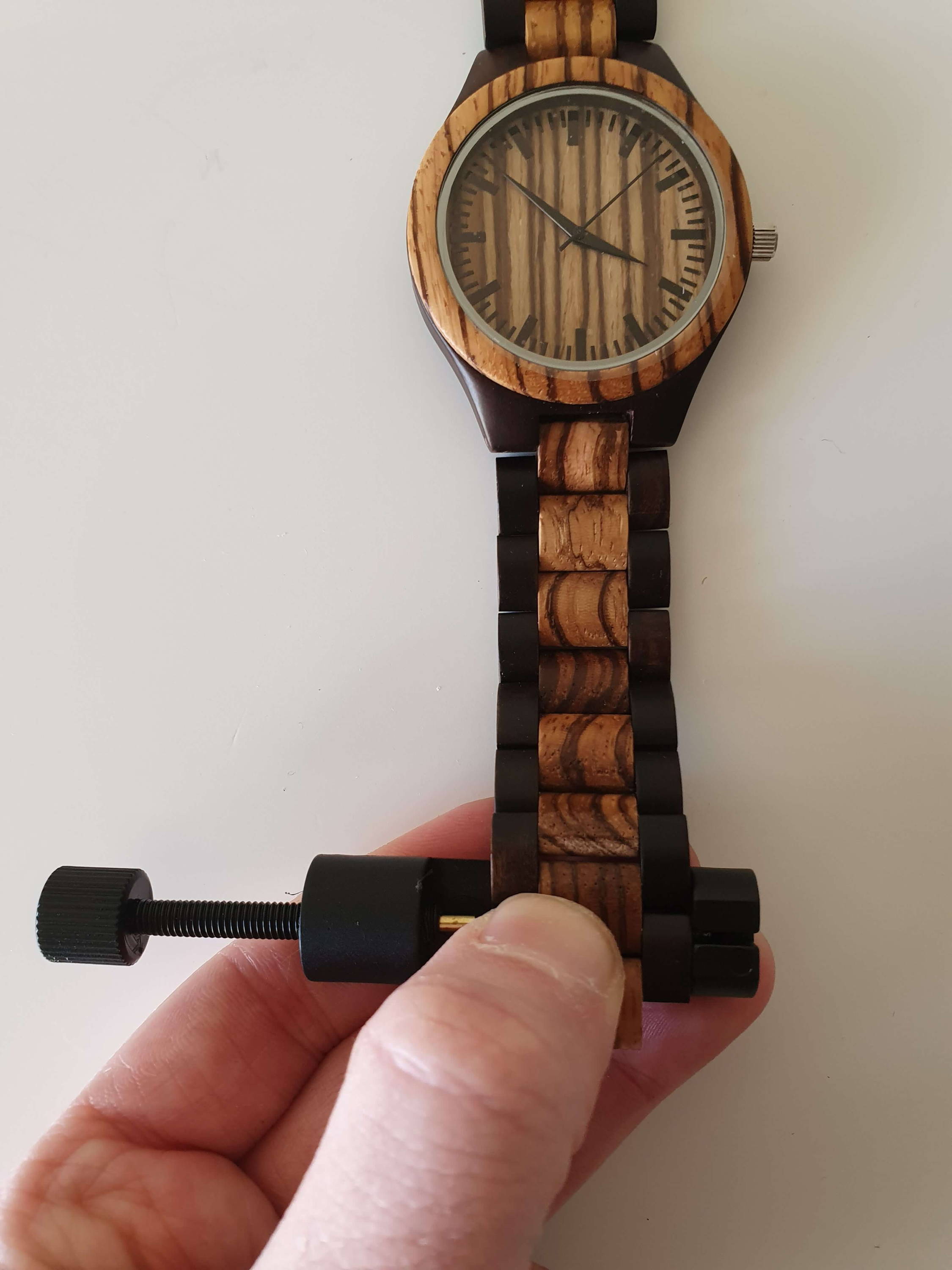 You will start to see the pin push through, once enough of the link has been exposed you can remove it with you fingers. If you're unable to remove the pin you can remove it with a set of small pliers. 
To add links simply push the metal pin the same way it came out. You may need to apply a little more pressure, you can often use a hard surface to pop the pin back in place. Be careful not to use a soft/delicate surface as it is likely to get damaged.